Spell Outloud - Shout Out! Digital Reflections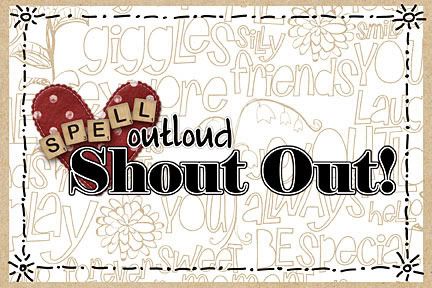 Every
at least every other Saturday I will be sharing blogs/or blog posts that I've found interesting and deserving of a Shout Out!
I want to give a big
Shout Out
to Sarah from
Digital Reflections
! I first met Sarah through my hobby of digital scrapbooking. She is an awesome scrapper, but I tell you that I am so impressed by what she is doing with her kids this summer! She is giving them no chance to be bored, and creating awesome memories with them! I wish she lived closer to me, because I'd be sending my kids to her house :) So far they've done Pioneer/Western Days, visit to China, nature journaling and more! She's also hosting summer craft camps at her house. Her blog documents and shares all these wonderful ideas.
Check out these posts on her blog:
And for all my US friends--have a safe and happy 4th of July!
Labels: Shout Out