Preschool Corner and Tot School This Week
Holidays and birthdays always mess up my schedule, so this week we took it easy and didn't have any formal activities. I did spend lots of time planning upcoming units though, and can't wait to post about them.
My girls love to play with these blocks! It was the best $2.00 I've spent in awhile (garage sale score). They build with them, count them, and tell me the names of the pictures and letters.
We read this cute book several times this week. I will have a review posted on Dec. 10th. :)
My 3yr. old turns 4! She is getting so big! We combined her birthday with our Thanksgiving celebration. We are thankful for her!
wedgits
and
idea cards
for her birthday. She loves them!
CHRISTmas activities
ready. She really liked this one!
For more Preschool and Tot School ideas, check out: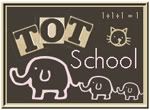 Labels: preschool corner, toddler time