Spell Outloud Shout - Out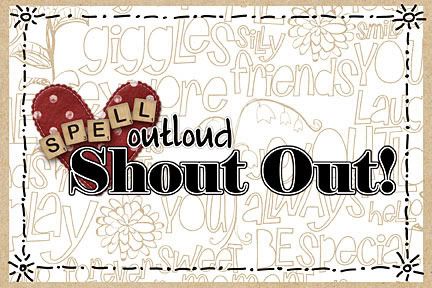 Here are a few sites, blogposts and projects that I thought needed to be shared with you this week!
My Beloved Blog - poem
--Angi has such a way with words.
Playtime - digital layout
-- Cassie just inspires me! She pushes me to think differently about my projects and her skills with Photoshop are awesome! I can't believe this is a digital layout. She masters shadow-work. Oh I hope her creativity rubs off on me :)
In Some Mood for Some Cookies?
Ruthanne shares a yummy choc. chip recipe and her step-by-step photos are wonderful.
Not Back to School Blog Hop: Curriculum Week :
This should keep you busy for awhile. You might notice that I did not include a link. That would be because I haven't planned anything yet! I'm feeling so behind...
Rainbow Eye-Spy Bottle
--- I can't wait to make this for my 2yr. old. I think she'll get a kick out of it. The 7yr. old probably will too.
------------
Today's the last day for my
spelling curriculum giveaways
! Winners will be posted tomorrow and a couple new curriculum giveaways will be posted on Monday.
Labels: Shout Out