Math Addition/Subtraction helps giveaway
Well I finally got around to starting to go through my homeschool stuff to see what I will need for next year and what I don't. I've had these addition and subtraction timed math drill books for awhile and I don't need them anymore. They are in excellent condition. I also have an extra set of the Snap It Up! math game. I had two sets because we used them once in co-op. The game is in great condition and is a fun way to practice addition and math facts. Oh, I also have some extra erasable pin grids that I'm including in this math giveaway. You can check out more giveaways at the :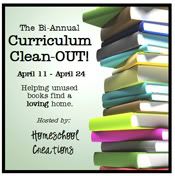 Giveaway Rules: (U.S. residents only please)

*CLOSED*
I will be giving away 2 math books, 1 math game and 2 wipe-off grids. These are all in excellent used condition and are donated by me, Spell Outloud.
1. Mandatory: Leave a comment below telling me about one of your favorite math resources, games or websites.
Or tell me how you feel about math. Is it something you feel comfortable teaching? Did you like math as a kid?
2. (optional) Subscribe to my blog (or follow via Google Friends Connect/Networked Blogs--see my sidebar) and let me know by leaving a comment here for one entry.
3. (optional) Twitter or blog about this giveaway and let me know by leaving a link in the comment section below for an additional entry.
"SpellOutloud is having a math giveaway @SBMozer"
4. (optional) Follow me on Twitter.
Total of 4 possible entries per person.

You must leave a separate comment for each entry.
This giveaway is open from April 20 -.25. A winner will be chosen at random and the winner will be posted on Monday, April 26.
Please make sure there is some way I can contact you :) If the winner does not respond after 3 days, then I'll draw another winner.
Labels: curriculum, giveaways